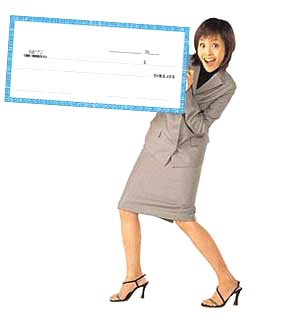 Consider this a sort of update of my previous article about taking surveys to win prizes.  In that article I talked about surveys that reward you with an entry into a prize drawing.  I then expressed my opinion that it is more lucrative to take surveys for cash rather than prize entries.  This was based on my personal experience and winnings.
However, since then I have had several people tell me that they have won big prizes from drawings that they entered by taking a survey. One site visitor won a $5000 store giftcard, another person $1000 cash, and a lady from Oklahoma tells me she just won a new touchscreen computer.  It seems that taking surveys for prize entries CAN be lucrative, after all.
And there is a sort of appeal to taking surveys for a chance to win because there is a thrill involved.  Taking surveys for cash can sometimes feel like a job, but if there is a chance to win a big prize it can be more exciting. I have over a thousand surveys for prize entries, so I am definitely not immune to this excitement.
Either way, whether you prefer cold hard cash or the chance to win the big score, you can get connected with plenty of both survey types by going to one of these sites in my list of paid survey sites.  Happy surveying, I hope you win big.